A1 Test And Tag Service
Electrical Testing and Tagging in Townsville and Ingham Areas
The Electrical Safety Regulation requires regular inspection and testing of specified electrical equipment. At A1, we test electrical equipment in your business, your workplace as well as your in your home.
A1 Test and Tag Service offer ...
Mobile Service
- we come to your premises or wherever you conduct business - our technicians hold "blue" cards - General Safety Induction - Construction Industry.
Convenience
- we can pre-arrange a suitable time and place, minimising your downtime if necessary.
Quality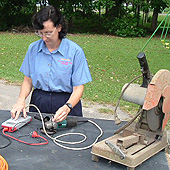 - we professionally carry out the safety testing and tagging with a minimum of fuss.
Records
- we complete documentation and can supply log books for your own records and for workplace safety inspections.
Peace of mind
- we contact you when it is time to have your equipment retested, ensuring your continuing compliance to Electrical Safety Regulation 2002 (especially Division 5) and to AS/NZS 3760:2010.
Privacy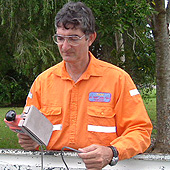 - we guarantee all information collected by us is kept confidential.
Availability
- normally we can be at your business within a couple of days or less than a week.
Competive Pricing
- our price is much more competive than your normal tester, remember we do the full tests to the required standard, not just do a cheap job!
A1 Test and Tag Service is here to service your business!